3 Impactful SEO Tips for 2021
So, it's 2021 and we're all stuck inside. You might have a physical business that is suffering, or your business simply just needs more website traffic.
Lots of people assume that because Google's Search Engine algorithms are constantly changing and evolving, then it must be very difficult to maintain ranking high on search result pages.
This is not true.
If you focus on the following elements, your website will always rank well and stay ahead of the curve.
Here we go… Global Exposure's top 3 SEO tips for 2021:
Tip #1 Optimise & Aggressively Improve Your Page Loading Speed 🚀
Page speed is a HUGE factor in Google's decision on where to rank you. If your page is ultra-fast to load, you will have a much higher chance of ranking above your organic competitors.
Also, please keep in mind that Google takes a Mobile-First approach. As well as that, statistics prove that over 50% of visitors come from Mobile.
Usually, when we run PageSpeed Insights checks on website pages, the mobile version runs slower than the desktop version. So keep a close eye on it!
Here's what I suggest you do to improve your page loading speed:
Migrate your website hosting to a Virtual Private Server or a Dedicated Server (rather than shared hosting).
Use Cloudflare for your domain's nameservers and enable all Speed features.
Install a caching plugin & configure the settings. We use and recommend WP Fastest Cache which is a free plugin and works great.

Remove any plugins & themes that are not in use on your website.

Compress all images and media you have loading on your website.

Combine & minify all CSS & JS.
And here are 2 great tools I recommend you use to measure your page loading speeds:
You could even consider rebuilding your website in HTML as this will load much more quickly than a dynamic database-driven website – but this will be quite a job depending on what your website content looks like.
You can request a website rebuild from us by clicking here, and we can help you with anything else inside this SEO/Website Optimisation focused blog article.
By doing all the points we have mentioned above, you're website should now run incredibly quickly and you'll now be able to retain your viewers and gain more rankings on Google!
Tip #2 Write Relevant & Appropriate Meta Titles and Descriptions 🔍
Satisfying the user's search intention should always be your number 1 priority if you're truly trying to gain rankings on Google.
So, it's important you relate to your impressions on the search engine and that your title and description make sense to them.
If you have lots of pages, focus on changing the titles and descriptions for your top-performing pages – you can find this information using Google Search Console & Google Analytics.
Yoast SEO makes editing Meta Titles & Descriptions very easy. Yoast will tell you if your Title & Descriptions are effective & SEO friendly, which is definitely helpful for SEO beginners.
Tip #3 Write Engaging, Valuable & Keyword Focused Content 📝
If you want to rank on Google for "Top SEO Agencies in Milton Keynes", then your best chance of doing so is by creating a page or multiple pages of content around that topic.
For example, you could create a page called "Top SEO Agencies in Milton Keynes" and on that page talk about:
  A range of the best SEO Agencies based in Milton Keynes
  Why they are the best
  Measure them all how good they perform their Keyword Research, Competitor Research, Backlink Building, On-Page Optimisation, Technical SEO & Local SEO
  We could also measure them all on how communicative they are with their clients (which is a big problem for a lot of SEO Agencies)
  What tools they individually use
  Their most powerful case studies & testimonials
  The areas they cover
The list can go on and on… and the more relevant content you write, the more chances you will have of ranking for that search term.
Make sure you use infographics that you can create easily using online tools such as Canva or Adobe Spark.
YouTube videos are always a plus too (especially if the title of that YouTube video is relevant to your page topic).
Tip #4 Always Provide More
Inside your amazing content, offer downloadable PDF's, extra content they didn't expect, and anything which can push you that extra mile.
After all, everyone is writing content these days and there are millions of blogs – so you have to do something to stand out!
Here's a little bonus tip for all of you who read this far…
Create a COVID page and place a thin strip on your homepage/top-performing pages that say you're clearly actively still working and taking on clients throughout COVID!
This will just prove you're actively using your website and will show you're serious about your business.
You might be thinking… Backlinks are pretty important, why aren't they in the top 3!
Well, backlink building is a huge area of SEO and we will be writing a much more in-depth guide on Link Building very soon. Keep your eyes peeled 👀
There it is guys, our top 3 SEO tips for 2021.
If you're looking for an SEO Agency in Milton Keynes and to have a chat with an SEO Specialist, get in touch with Reece today.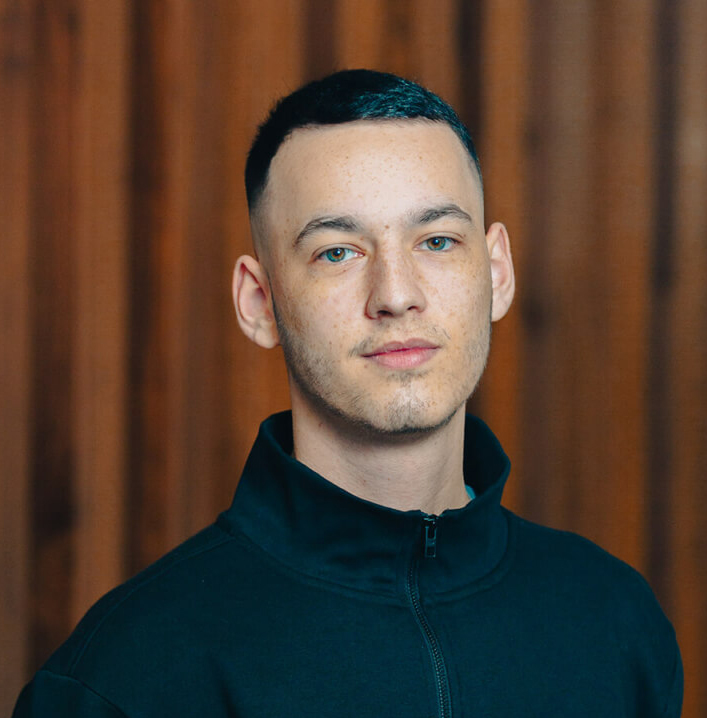 Written by Reece Hussain
Reece is the founder of Global Exposure, a digital marketing agency focused on delivering an impactful ROI for our clients by providing Creative Website Design, SEO & Social Media services.
If you'd like to get in contact with Reece, you can call on 01908 229580, or email hello@global-exposure.co.uk.
Why not take a look at our case studies?