Business Impact & Results
Hearing Health Hub now receives over 70+ bookings per month from their digital marketing campaign, and has grown their reviews to 800+ (all 5 star). This means Hearing Health Hub is now a successful, reputable hearing clinic which has recently won awards for the best audiologist provider in Buckinghamshire.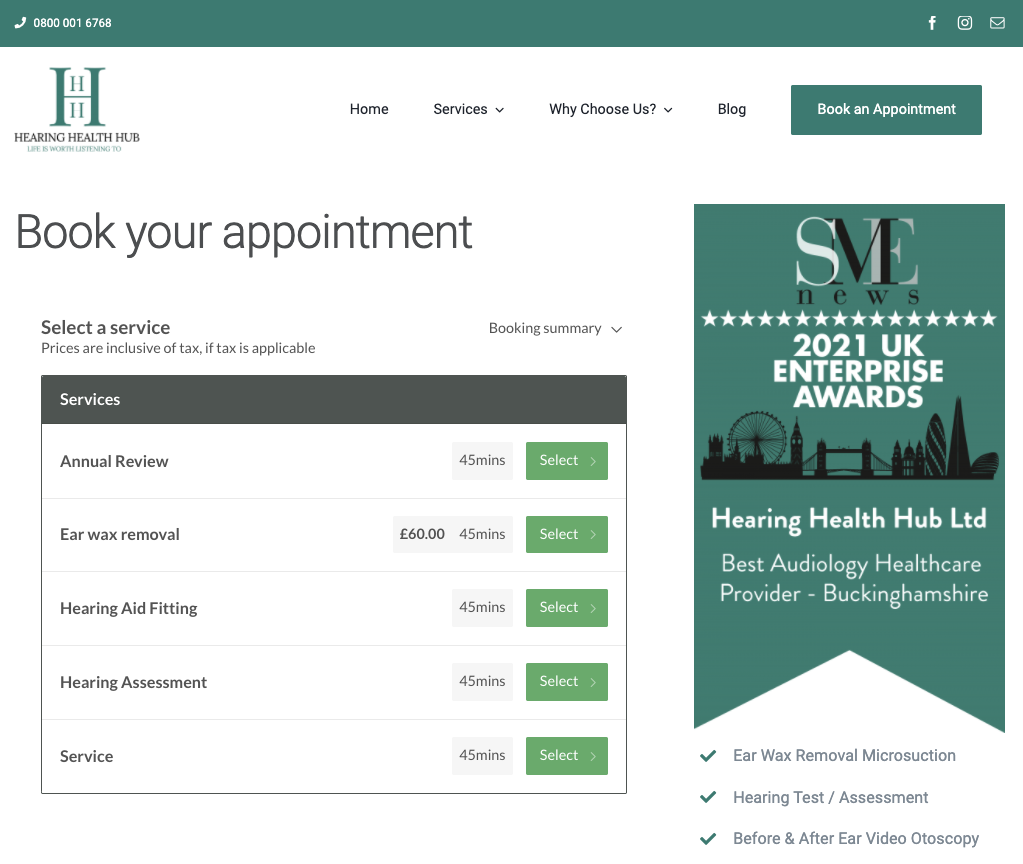 The Project Journey
We started working with Hearing Health Hub on their logo & branding. We designed a beautiful, modern & impactful logo for them which you can see at the top of this page. Once the logo was finalised, we then moved into website design & development were implemented a seamless booking system allowing customers to pay & book online.
Once the website was promoted & launched, we started a SEO campaign to get Hearing Health Hub ranking extremely well on Google. This SEO campaign kicked off better than expected, helping Hearing Health Hub achieve over 150 Google Rankings, with many 1st – 3rd rankings across the board.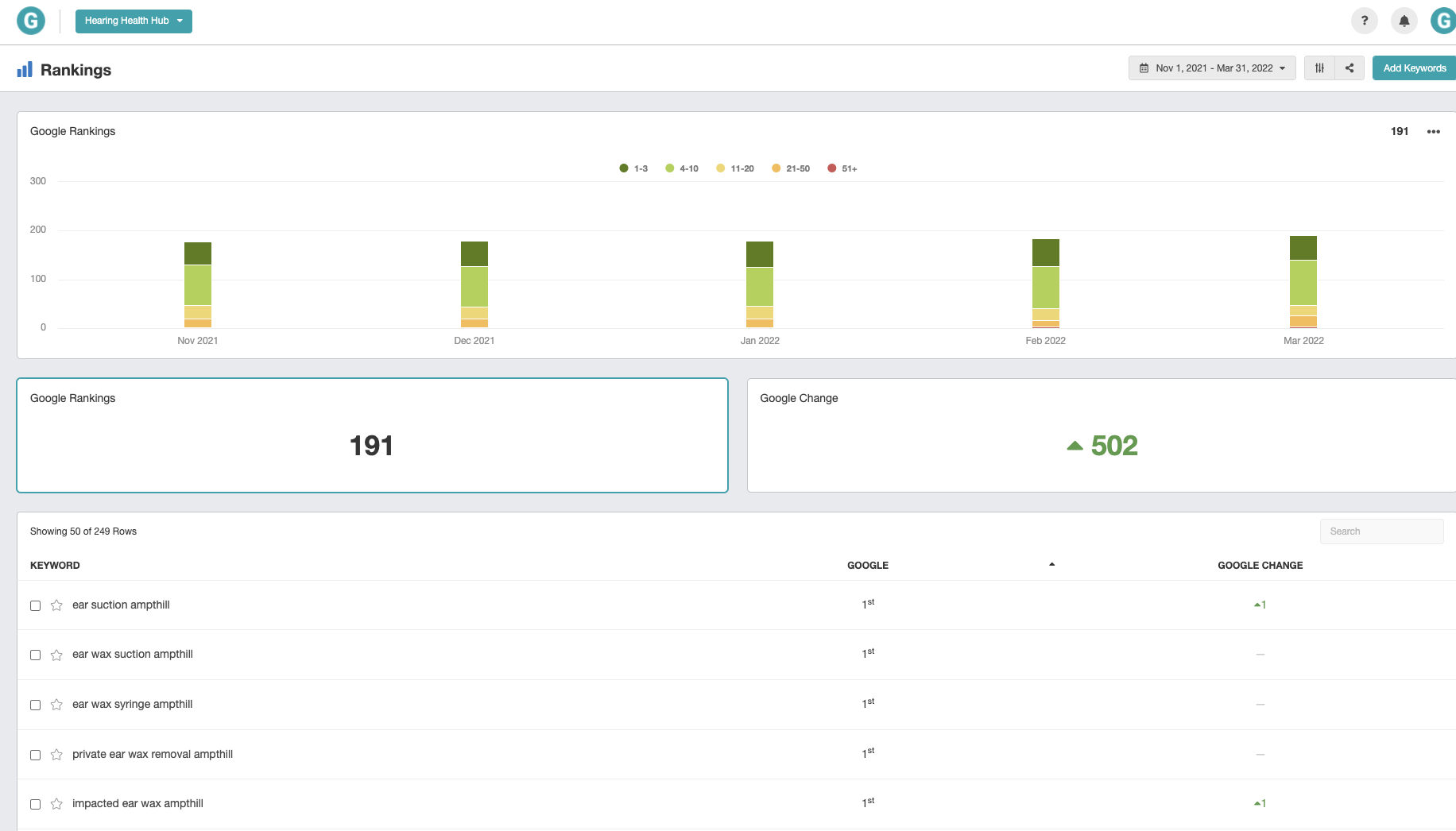 Simultaneously, we created Hearing Health Hub's social media channels, and began creating a social media marketing strategy to help raise awareness of the brand. This increased bookings and really got Hearing Health Hub's digital marketing to a healthy position.
Since then, we've worked with them on a PPC campaign, focusing on Google Ads. In the first 4 weeks, after a total spend of £150, we achieved 40 conversions. Each conversion was worth £60. This resulted in a £2250 profit within the first month of the ad campaign running.
Client Feedback
"It was very daunting starting a new business during a pandemic but Reece and Matt from Global Exposure made this journey very simple. They created an amazing website for my business and helped it take off to a brilliant start. They manage my SEO and my business has gone from strength to strength. Highly recommend Global Exposure ⭐️⭐️⭐️⭐️⭐️"
– Rahim Mitha, Owner of Hearing Health Hub
Do You Need Results Like This?
Leave your details & see
success

come your way