How To Increase Your Ranking Positions On Google
Every business owner wants their company to be at the top of Google Search in order to gain the attention of customers. So if you're wondering how to increase your ranking positions on Google, you're in the right place!
The best way to achieve that is through paid ads or search engine optimisation.
SEO is a great option because it delivers organic traffic, you don't need to pay for it, instead, you just have to implement a variety of different tactics.
What is SEO?
At its core, search engine optimisation is a process that helps you optimise the online content in order for search engines to pick it up and list it at the top of search results.
You want to use SEO because it helps you reach a larger audience, boost your visibility, generate more sales, and also enhance your marketing.
The main benefit of SEO is that it's fully organic.
You earn all the traffic, and you don't need to pay for anything.
You will also retain your position in the long run, although you still need to constantly adapt to search engine requirements.
There are multiple tools you can use for SEO.
Google Analytics allows you to see the demographics and traffic info, bounce rates, time spent on the website and you can also identify the top-performing pages.
Google Search Console helps you verify the domain ownership, create a sitemap, see the best keywords, and fix errors.
Then you have the Yoast SEO Plugin that will help you figure out what SEO errors you have on your website right now, so you can fix them.
Keyword Research
Keyword research is imperative for SEO because it allows you to set a certain direction for your SEO tasks.
It will impact on-page SEO, finding good content topics, and link building.
You can brainstorm and create a list of keywords that people are using often in order to reach you.
Go to the Google Keyword Planner and here you can see some of the most common keywords related to your industry and business, their competition, and so on.
We recommend you to create a spreadsheet with all keywords, as it will make it easy to manage everything.
On-Page SEO
In regards to On-Page SEO, you will need to start optimising the website content adequately. Ideally, you will need to:
Optimise and compress images
Use both internal and external links
Use your main keyword in the image filename
Use alt tags on images
Use your keyword in headings
Add your keyword in the first 150 words
Implement the keyword in the meta tag
Maintain the URLs short and sweet, add your keyword in them
Aside from that, you should also add a Google Map with your location, use the title as a question and you can also embed a YouTube video.
We also recommend you to boost the page speed and also analyse your content to ensure everything works properly and it's relevant.
Technical SEO
For Technical SEO, go to the Google Search Console and check the Crawl Errors.
You also want to submit the Sitemap, install an SSL, fix the broken links, inspect the URLs to see if they work and also ensure that your website is mobile-friendly.
Content
Ideally, you want to find a popular piece of content in your industry and then create something better than that.
Once it's ready, promote it via social media or your newsletter.
It's important to create long, detailed content as that's ranking better in the online world.
We recommend you to use media inside your content like visual content, infographics, polls, quizzes, anything that you may find relevant.
Link Building
Link building is imperative in the world of SEO.
A good way to build links is guest posting, where you are posting on a popular website (for a price) and link back to your website.
You can also mention influencers in your content and email them so you can eventually get a link.
Study the competitors with a tool like SEMRush or Ahrefs, find their backlinks, and try to get similar links from cold emails, directories, and guest posts.
Local SEO
You should also consider your local SEO as well.
Create a Google My Business page and include opening hours, business location, a map, images, and encourage people to share reviews.
Post content on your blog and include local keywords in your content too.
Conclusion
As you can see, search engine optimisation has the potential to help your business grow, expand, and reach more clients.
We recommend you to start using these tactics as fast as possible since they have the potential to help your business.
If you're not familiar with SEO or want a team of experts to assist you, Global Exposure is here to help, so don't hesitate and contact us right away.
We have more than a decade of experience in the SEO field and we will be more than happy to offer you the support and help you need!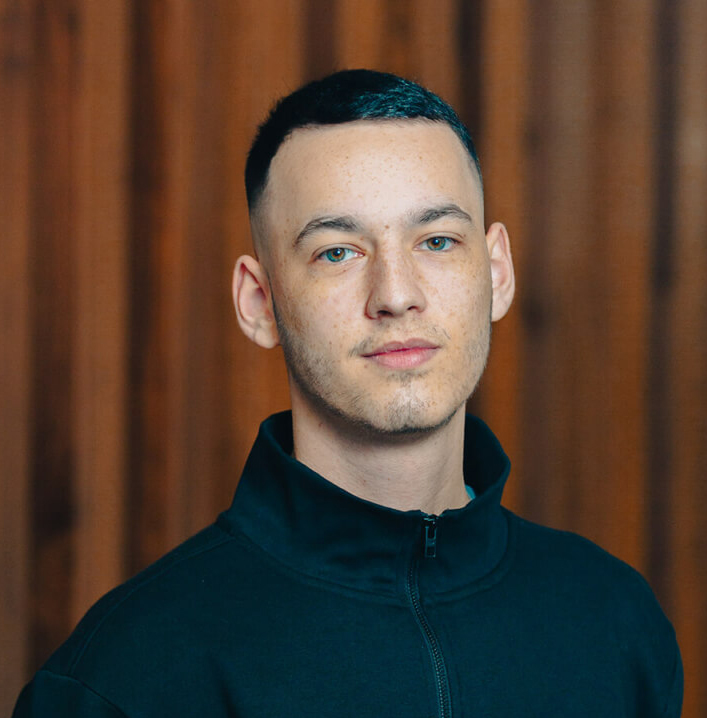 Written by Reece Hussain
Reece is the founder of Global Exposure, a digital marketing agency focused on delivering an impactful ROI for our clients by providing Creative Website Design, SEO & Social Media services.
If you'd like to get in contact with Reece, you can call on 01908 229580, or email hello@global-exposure.co.uk.
Why not take a look at our case studies?